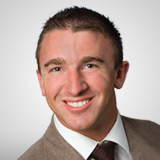 11:00 am to 1:00 pm EDT
EminiMind Pro Trading Strategy: Day Trade the E-Mini S&P Futures 90-Minutes a Day
In this in-depth course, Tim Racette, trader and founder of EminiMind.com, will go over the basics of setting up your chart (on any platform), give an overview of the strategy, and gain an understanding of how to identify trend days versus range-bound days. We will walk through the basic charting tools and how to assess various support and resistance levels. Tim will also go through all the ins and outs of placing and managing your trades. Where to set your stops, how to manage winners, and what protections you can put in place to limit drawdowns. We will finish up with some helpful tips for trading the E-mini futures, and a bonus lesson.
Part 1: The Basics
Identifying the trend
Chart setup
Strategy basics
Part 2–Technical Analysis
Drawing Fibs
512 Tick Chart/Heikin Ashi
Part 3–Trade Execution & Management
Order entry
Entry, stops, and targets
Managing trades
Dealing with drawdowns
Helpful tips
Bonus Lesson–The NYSE Tick
This bonus lesson will cover the most helpful tool for day trading the E-mini S&P. The NYSE Tick is by far the best way to pinpoint your entries and exits.
*$139.00 per person if purchased by 6/20/2022
$139.00 per person if purchased after 6/20/2022
If you miss the live course, you can always watch it on demand at a later date