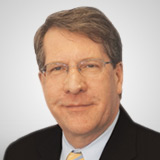 11:00 am to 1:00 pm EDT
10 Questions You Must Answer Before and During Retirement*
Robert Carlson is founder and editor of Retirement Watch, which now is in its 30th year of publication. He has written several books, including Where's My Money: How to Get the Most out of Your Social Security (Regnery) and The New Rules of Retirement-Second Edition (Wiley). Whether you are retired or planning for retirement, there are 10 questions you must answer and keep reviewing throughout retirement.
Question 1: How Long Will My Retirement Last?
Question 2: How Should I Claim Social Security Benefits?
Question 3: When and How Will Spending Be Adjusted?
Question 4: How Does My Nest Egg Become Lifetime Cash Flow?
Question 5: How Do I Manage Medicare?
Question 6: Who Will Buy Me Ice Cream?
Question 7: What is My Protection from Financial Fraud & Abuse?
Question 8: Have I Provided for My Digital Assets?
Question 9: How Will My Spouse Be Protected?
Question 10: What Legacy Do I Want to Leave?
These questions often are the most-overlooked issues in retirement, yet they determine whether you'll have a successful retirement.
*Tickets are $139 per person; all sales are final. If you miss the live course, you can always watch it on demand at a later date.