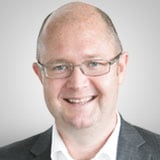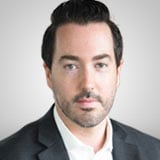 2:00 pm to 4:00 pm EST
Build a Modern Portfolio: Growth, Dividend, Cannabis, Tech Stocks, & More!*
Tired of the high fees and meager returns from traditional big bank mutual fund and ETF investing? Or are you just looking to become a better investor? There is a better way. Learn Keystone's simple portfolio building solution that will allow you to take control, save on fees, and focus on the best individual growth and dividend stocks for your portfolio.
Learn how to build a simple 15-25 stock portfolio no matter the stage of your life.
Analysis of the FAANG Stocks, Clean-Tech, Healthcare, Technology, Gold Stocks—Should you Buy or Sell?
Uncover quality high growth small-caps, Canadian dividend growth, and quality US growth and dividend stocks.
As a bonus you will receive a DIY Starter Portfolio: full details and analysis on 4-6 great stocks you can buy today!
Over the past decade, Ryan Irvine and Aaron Dunn have been helping thousands of Canadians take control of their portfolios, save on fees, and focus on the most critical element to creating portfolio wealth—buying high quality growth and dividend stocks. KeyStone's research team is one of the most selective in the business with a strict fundamental growth strategy which led the company's analysts to recommend clients the best performing stock (over 25 times) over the past decade, The Boyd Group (BYD:TSX) up 9,770%, the fourth best performing stock over the past decade, Enghouse (ENGH:TSX), up 1,590%, and one of the best performing stocks over the past three-years, XPEL, Inc., (XPEL:NASDAQ), up 3,500%.
*Tickets are $139 per person; all sales are final. If you miss the live course, you can always watch it on demand at a later date.